Shaping the future of

quantum cryptography

in Europe
Securing the Quantum future
In this decade, society will start to benefit from Quantum Technologies: more secure communications, greater computational power for research, innovation and industry, and better sensors and instruments for measuring and data collection.
Quantum Key Distribution (QKD) is a future-proof method of distributing encryption keys for secure data transmission. Nutshell Quantum-Safe, formerly IDQ Europe, is your partner for QKD consultancy, deployment, training and support.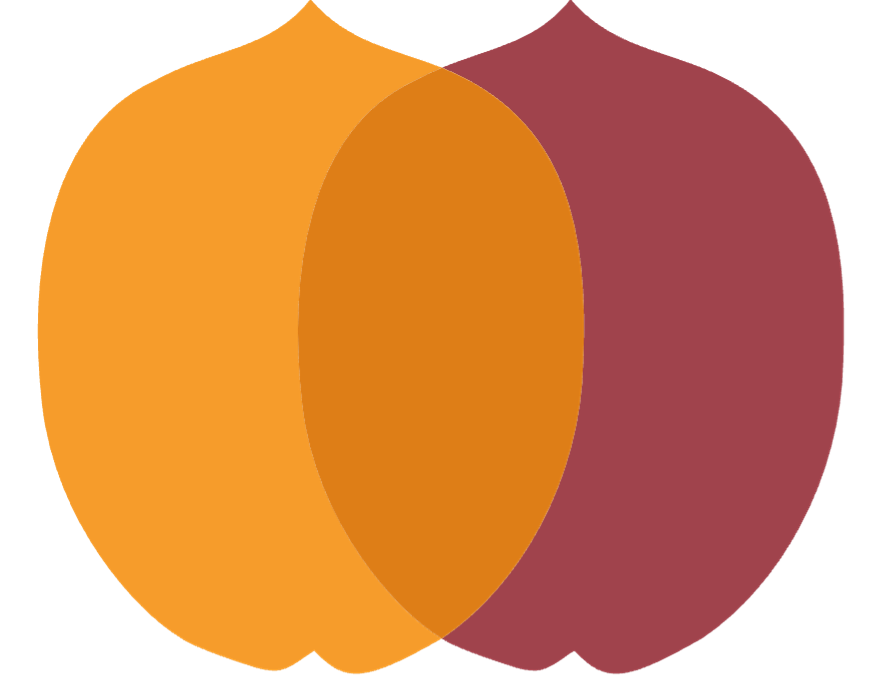 "Nutshell Quantum-Safe contributes to Europe's mission to lead quantum technology development and exploitation.  As we begin the second quantum revolution, quantum technologies are adding significant value and making our world a better place to live in"

Florian Fröwis, CEO, Nutshell Quantum-Safe
Quantum Key Distribution technology
To secure your most valuable data in motion.
Why QKD?
QKD offers the most future-proof key distribution mechanism
The value and the volume of confidential digital data is increasing in a virtually unbounded way, contributing to a cybersecurity market value of over € 100bn. A central element in today's complex cybersecurity architecture is key generation and distribution. Approved asymmetric methods like RSA and ECDH will no longer be safe in a few years, when powerful enough quantum computers are available. A large-scale breaking of asymmetric cryptography would trigger a world-wide crisis, with experts predicting an event horizon as soon as 2030, the so-called Y2Q.
One way to mitigate this risk could be the use of post-quantum cryptography (PQC) algorithms, which are believed to be resistant to both classical and quantum computing attacks. NIST has chosen the algorithms that will dictate the emerging standards for PQC encryption and authentication, but finalization and implementation of these standards will still take years. Critics of PQC point to the fact that its principles are based on mathematics, which is both complex and not fully understood. Consequently, some fairly fundamental attacks can prove effective, as in the case of the round 4 NIST candidate SIKE.  This is worrying because the "attack seemingly came out of nowhere" (Jonathan Katz, University of Maryland at College Park).
Quantum Key Distribution (QKD) is a secure method of key generation and key distribution, based on the principles of quantum physics. A major advantage of QKD is its "waterproof" security concept. It is the only known encryption key distribution mechanism that makes no assumptions about the mathematical methods or computational power of the attacker.
As a user, QKD offers guaranteed forward secrecy and future-proof key distribution security.
How does QKD work?
QKD is based on complete security principles and the laws of quantum physics
Photons, electrons and other elementary particles are known to behave in some very strange ways. For instance, it is impossible to read information encoded in a photon without leaving a trace. It's like catching a soap bubble in your hand – try it and it will burst!
This principle (observation causes perturbation) is exploited by QKD to provide key security. Single photons encoding key information are sent over a fibre or free-space channel (satellite) by the transmitter. After detecting the photons by the receiver the two parties carry out an error correction and privacy amplification process. If there were an attempt to intercept or eavesdrop on the transmission channel, both parties would have noticed when comparing non-sensitive information in this phase. In the absence of such a trace, they end up with a secret, identical key on both sides which can be used for encryption and authentication.
QKD is simply deployed as a parallel channel, next to the data channel between two end points. QKD then delivers keys to the encryptors on different layers, typically on L1, L2, or L3 (see the OSI layer model). To overcome distances larger than 100 km, the state of the art is to have intermediate relay stations for the QKD, called Trusted Nodes.
Where is QKD today?
QKD products ready for deployment are available to build the cybersecurity of tomorrow
Today, QKD products are industrialized and have been well tested in real-world scenarios. Many countries are already testing and deploying QKD products to protect their Critical Infrastructure. China, Korea, the EU, and Singapore are just a few that have deployed, or have plans to use, QKD in production as a future-proof key distribution method. Private and public organisations are also advanced in constructing their private QKD networks.
What does a quantum network look like? One possible architecture is outlined in the ITU-T recommendations Y.3800. In practice, most QKD network architectures are based on individual point-to-point QKD links, each up to 100km long. A routing protocol is used to distribute keys to a pair of users sitting on an individual network node. Large-scale networks that span an entire country, or even a continent, will be able to use satellite-based, free-space QKD to distribute keys to remote users.
QKD products
Nutshell Quantum-Safe is a reseller of ID QuantiqueQKD products, which are the most mature and industrialised QKD solutions worldwide. These high-performance products are designed to bring value to both operators and end users.
 Clavis XG QKD System
Quantum Key Distribution for production environments requiring high key transmission rate or extended range interconnection
Long range (up to 150 km)
Higher key rate on short distances: typical 14'000 AES-256 Keys per hour @ 24 dB
Complex network topologies (ring, hub and spoke, meshed, star)
Controlled and monitored centrally
Interoperability with major Ethernet and OTN encryptors
 Cerberis XG QKD System
Quantum Key Distribution for production environments requiring standard key transmission rate and medium range interconnection
Short/medium range (up to 90 km)
Standard key rate (2 kbps)
Complex network topologies (ring, hub and spoke, meshed, star)
Controlled and monitored centrally
Interoperability with major Ethernet and OTN encryptors
 XGR Series QKD Platform
Quantum Key Distribution platform, designed specifically for academia, research institutions and innovation labs
Open QKD platform for research and development applications
Embedded KMS for key distribution
Interface to external encryptors
User-friendly interface for technology evaluation and testing
How can we help you start your quantum journey?
Nutshell Quantum-Safe helps you to plan, deploy and run QKD networks, contact us today to find out more.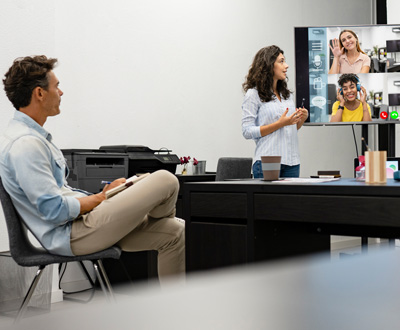 1
Training
Everybody can learn quantum! Get first-hand training from the experts at Nutshell Quantum-Safe and discover how to get the most out of QKD.
What could you learn?
the basic physics and security behind QKD and its main use cases 
how to integrate QKD devices into optical fibre networks 
how to securely set up a QKD link or entire network with available GUIs. 
Audiences of any size, with or without a technical background, are welcome. With Nutshell Quantum-Safe training, quantum isn't "spooky" anymore.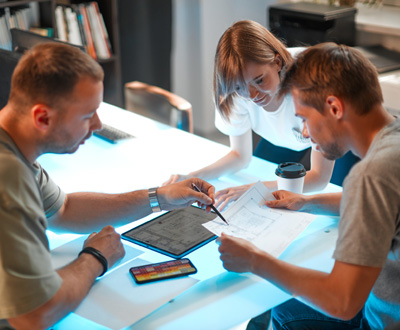 2
Quantum Network Design
Do you have a concrete security use case including QKD? Nutshell Quantum-Safe will support you in planning the QKD integration.
How can we help?
choosing the right QKD products and select the best product options 
consulting on physical deployment requirements 
selecting additional network equipment for network integration (multiplexing, etc.) and the device management 
planning the network design including interfaces to other devices.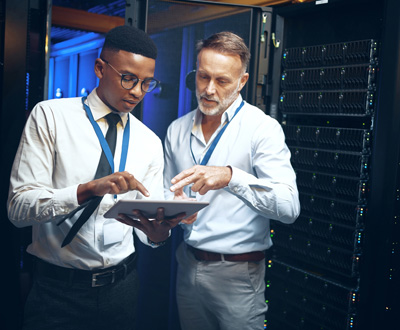 3
Quantum Network Support
You have ordered your QKD products, now it's time to deploy and run them.
Nutshell Quantum-Safe support team is happy to do the physical deployment and IT setup, either as an all-inclusive service on site or by (remotely) assisting your IT team.
We offer level 1 and level 2 maintenance support, and we work together with the QKD developers for level 3 support.
About Nutshell Quantum-Safe
Nutshell Quantum-Safe develops and supplies Quantum Key Distribution solutions to secure Europe's critical infrastructure.
Resilience will be a vital component of the digital world of the future, and quantum key distribution will have an important role to play in securing tomorrow's cybersecurity infrastructure. There is significant advantage to be gained from being the first to bring viable quantum technologies to market. If Europe is to establish itself as a global centre of excellence for quantum technologies, and maintain technological sovereignty, it needs to accelerate its research and development plans and create greater value within the territory.
Nutshell Quantum-Safe was founded in 2021, because we see the need for practical, certified and economic QKD products. This is what we are working for!
Nutshell Quantum-Safe is partner of ID Quantique and resells its QKD and QRNG products.